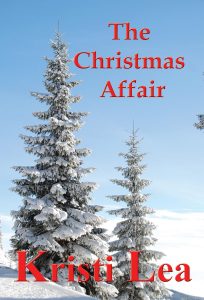 All mousy engineer Harriet Freeman wants for Christmas is a little extra attention from her husband Quinn. But when she gives herself a Cinderella-style transformation in time for a swanky Christmas party, things don't go like she planned. Can Harriet and Quinn's marriage survive the holidays?
Note from the author:
I first introduced Harriet in The Paris Affair with a short but important role, and she stuck around with me long after, begging to have her story told, and her own Happily Ever After. The Christmas Affair is a short story with only a small nod to The Paris Affair and was first released as part of the anthology, All I Want For Christmas is a Soulmate.
Buy Now:
The Christmas Affair on Amazon.com